The Doomlands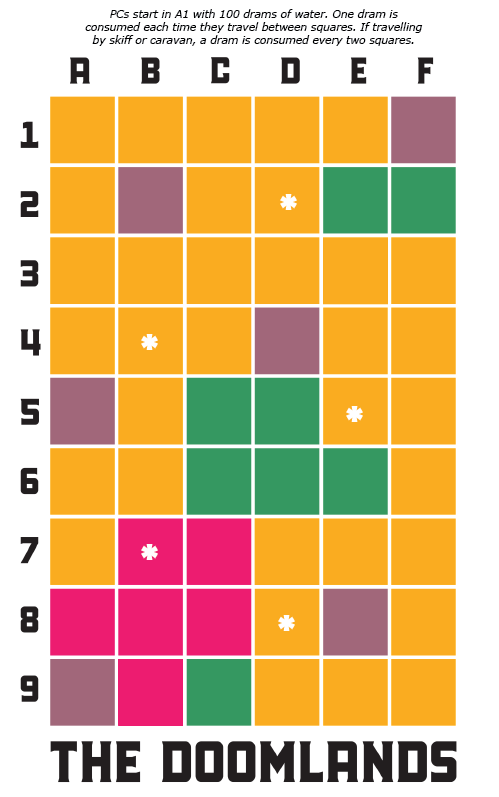 The Doomlands are a cursed and brutal waste on the face of the broken earth. Littered with ancient relics of the Golden Past, it does attract desperate treasure hunters. A few caravans pass through the Doomlands but they are rare and expensive to travel with. To find the treasure of the Doomlands you must go where caravans do not. But beware, many would-be dunelanders have been swallowed up by sands, or more likely, the worms.
Explore the Doomlands, where water is wealth, where robots and snake people scavenge for remnants of the past, where the void bleeds into reality.
This is a two page micro setting inspired by Caves of Qud and Dune. It's system neutral but I think it would pair well with Troika's Acid Death Fantasy.
Of course it could be used with rules light games like Tunnel Goons or Prole!
Get this and more for as little as $2 a month at Patreon.com/HPS
There is also a black and white printer-friendly version!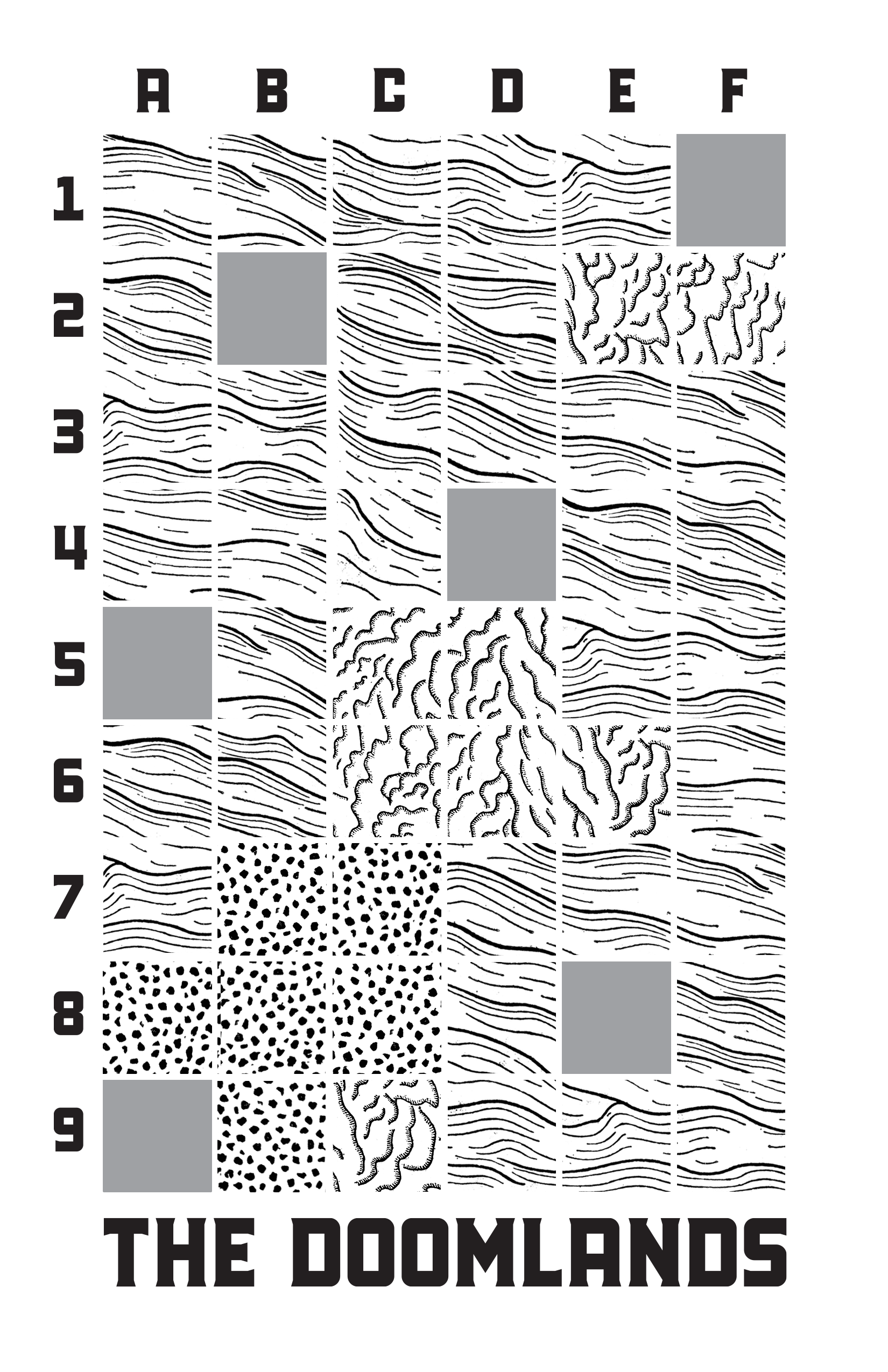 Purchase
In order to download this game you must purchase it at or above the minimum price of $5 USD. You will get access to the following files:
doomland map Squares.png
17 kB
doomlands bw map.png
1 MB
Exclusive content
Support this game at or above a special price point to receive something exclusive.
Community Copies
Thanks to the generous tips folks have left when purchasing The Doomlands, I have made a few community copies available for those who cannot afford to spend $5 at the moment.
Comments
Log in with itch.io to leave a comment.
can you make a black and white printer-friendly version?
Great stuff. I always appreciate the retrofuture archaeology in your works.