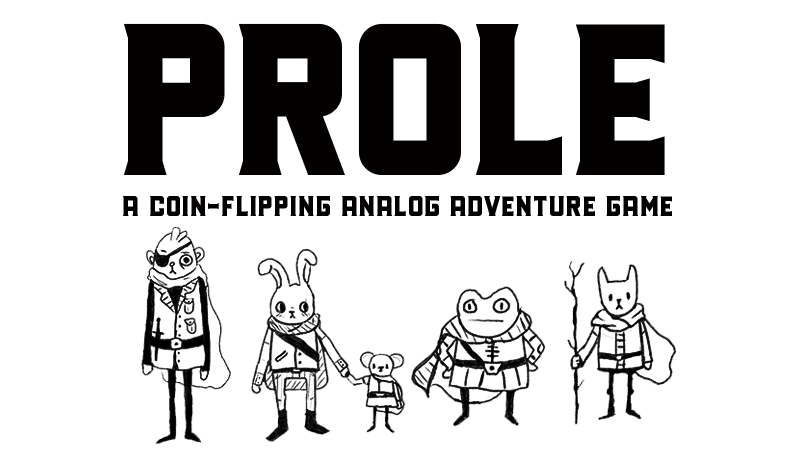 PROLE
A downloadable Analog Adventure Game
PROLE is an analog adventure game that is played using pencils, paper and a coin. It's very simple to set up and play. Perfect for one shot sessions or short campaign arcs. Included is the 10 page booklet format of Prole, and a somewhat crowded one page version! Grab some friends, a coin or two, and start adventuring!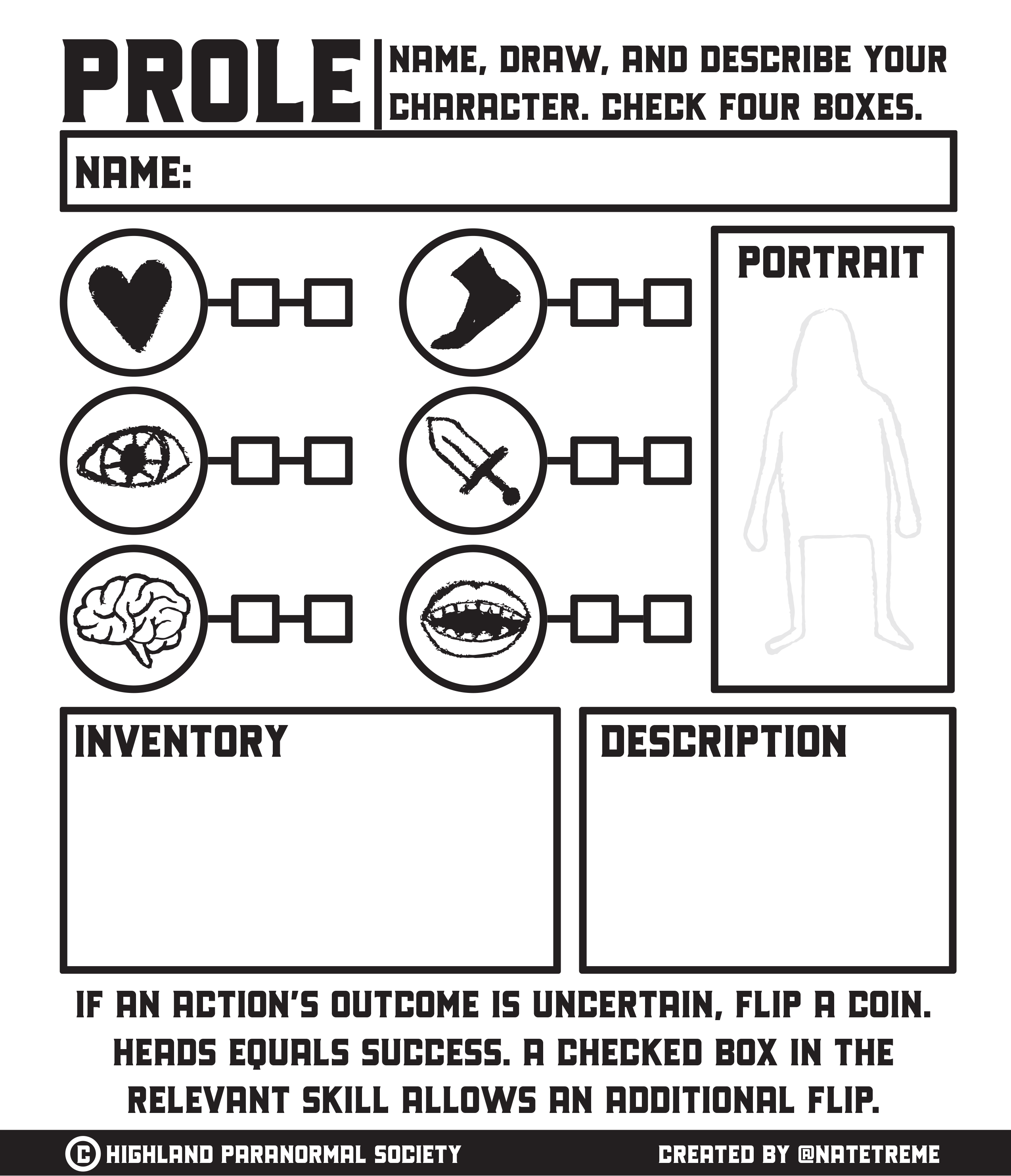 Included with the download is Welcome To Loden!

This one page adventure location describes the town of Loden. It is not a particularly dangerous town but strange things are most certainly afoot! Adventurers can take a break within the walls of Loden and hear the lovely Gear Organ grinding out its tooth-rattling hymn from the Church of Gears every hour! They can also try the local delicacies, like gorbleswurm butter or fresh yam cakes! Just try not to step on any salamanders. Play it with Prole or the tabletop RPG of your choice!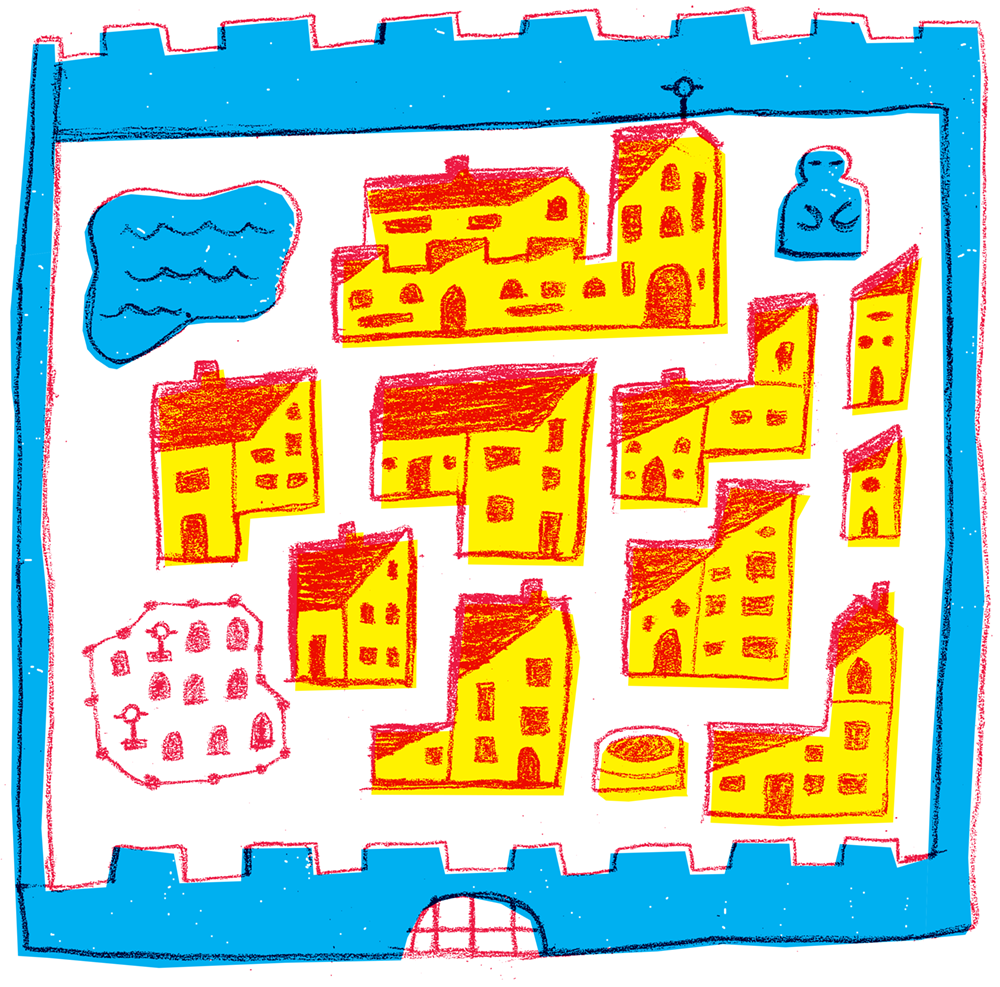 All this and more is available for $2 a month at the Highland Paranormal Society Patreon!
Purchase
In order to download this Analog Adventure Game you must purchase it at or above the minimum price of $7 USD. You will get access to the following files:
Prole Booklet Spreads.pdf
1 MB
ONE PAGE Prole.pdf
330 kB
Welcome To Loden .pdf
2 MB
Prole Character sheets.pdf
865 kB
Community Copy
Support this Analog Adventure Game at or above a special price point to receive something exclusive.
Community Copies
Due to tips from kind prole comrades, there are a limited number of free community copies available. Please do not claim a community copy if you can afford to purchase PROLE. These are intended for those who cannot.