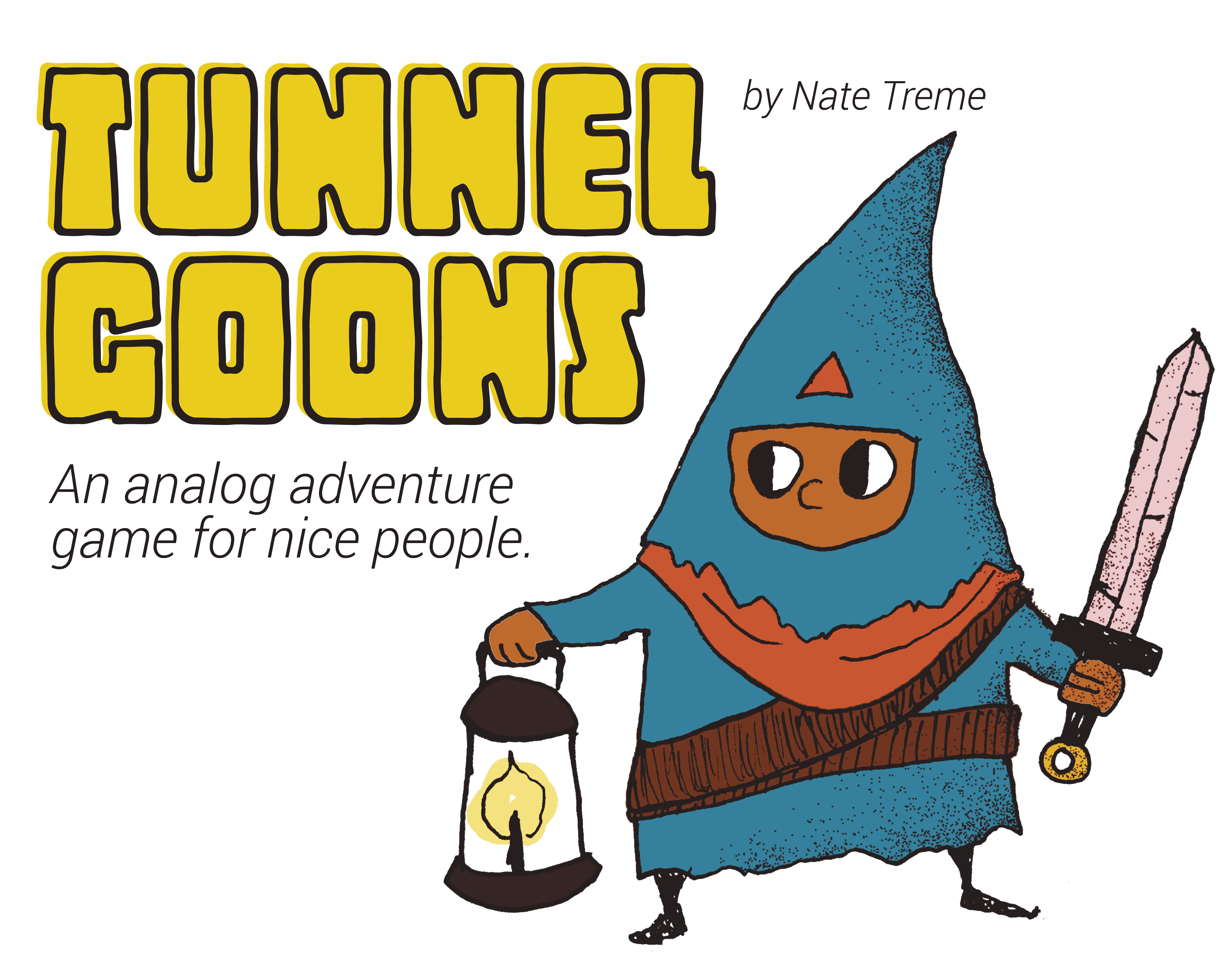 Tunnel Goons
A new version of Tunnel Goons is available.
I've changed the character generation to use random tables to add some implied setting and randomization. I plan to develop this fuller into larger and hopefully more evocative tables. The original version is still available.
Files
Tunnel Goons 1.2.pdf
231 kB
Oct 03, 2019
Tunnel Goons quarter page Character Sheet.pdf
15 kB
Oct 03, 2019
Comments
Log in with itch.io to leave a comment.
What does wheel rat mean in this context? I tried googling it but I got nothing
so I noticed that you only get 2 ability points if you use the tables as opposed to three. Was this on purpose?