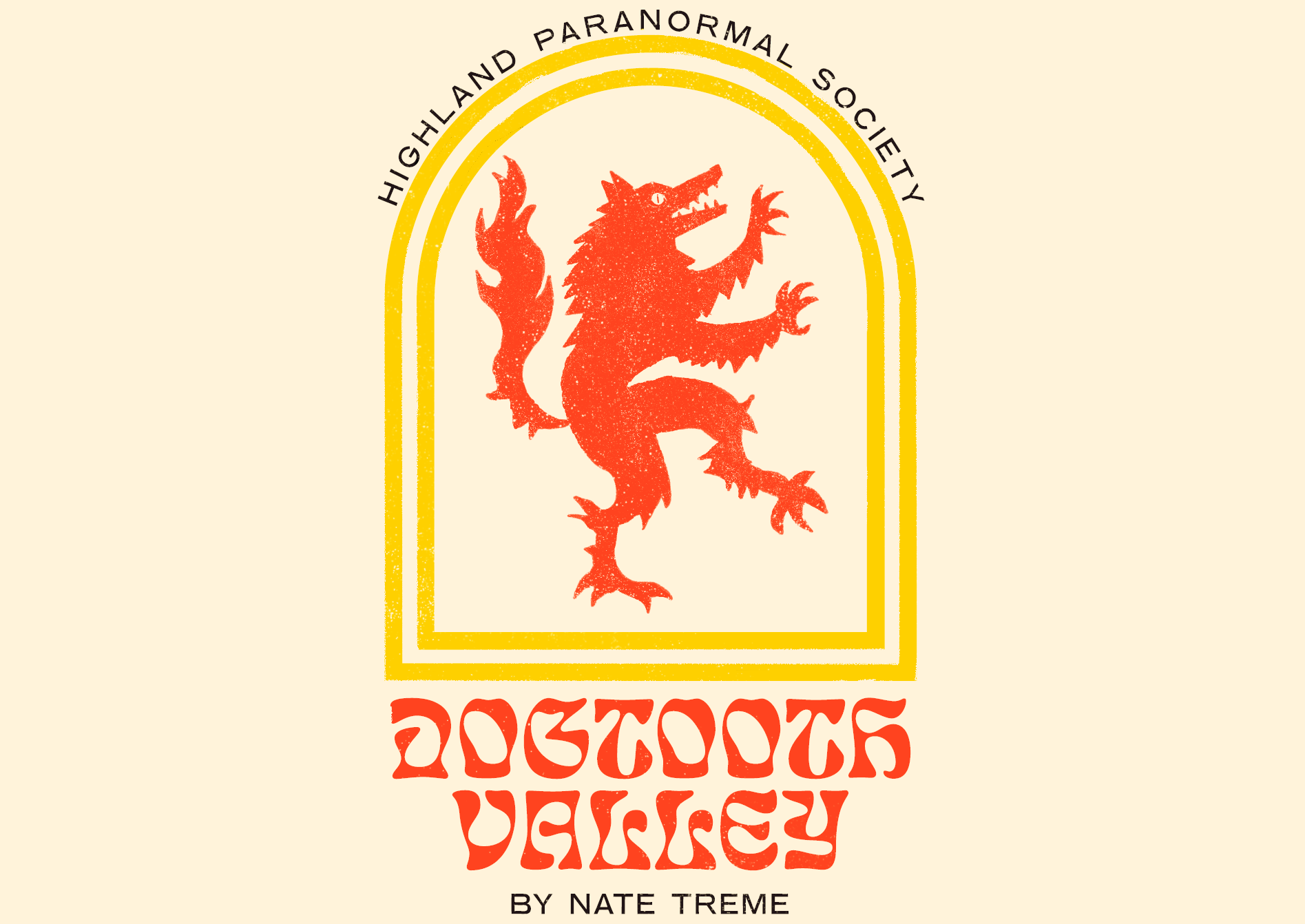 PR-1: Dogtooth Valley
Welcome
Welcome to PR1: Dogtooth Valley, the Highland Paranormal Society Pocket Realm series' first module! It describes a small region that can be dropped into an ongoing campaign or used to launch a new one. This module assumes 1st-2nd level characters. This book is intended for use with your chosen analog adventure game.
This book contains 1 regional hex map with a random encounter table and 6 "dungeons" to explore, a town location with rumors and adventure hooks. There is also a bestiary and some random tables for treasure, weather, and more!
Dogtooth Valley
The valley is a remote region in the shadows of the Dogtooth mountains—colloquially 'the Dogteeth.' While the Dogtooth Outpost is a relatively new settlement, some older civilizations' ruins are scattered about the region. The Outpost is intended as a starting point players venture out from. Perhaps they are locals, passing travelers, or recent arrivals seeking work. They could have been sent to investigate the graverobbing or put a stop to the Coyote banditry.

Download Includes
PDFs (single page, spreads, and home printing layout)
Plain text, epub, and HTML (these are text only versions, let me know if they give your screen reader any problems)
Maps in png format, with room numbers and unnumbered versions.
NPC art png files.
Purchase
In order to download this Hex Crawl you must purchase it at or above the minimum price of $10 USD. You will get access to the following files:
PR-1 Dogtooth Valley.zip
40 MB